The 'Reebok CrossFit' Name Causes Dispute. What was the issue?
Do big companies have tirades? They sure do. Just the day before Valentine's Day, CrossFit launched into an official "Twit-fit" and fired some not-so-Cupid-ly remarks at Reebok. While the dispute appears to be smoothed over according to the RX Review, there are a couple issues worth pointing out. CrossFit HQ, in one particular tweet out of several, took issue with use of the name "Reebok CrossFit." It was pointed out that no organization called "Reebok CrossFit" exists.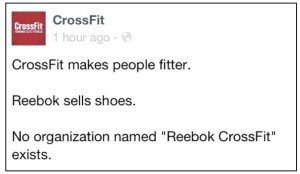 What appears to have sparked this dispute was a website development company called Push Press Labs that was promoting it is "the preferred provider for Reebok CrossFit boxes." What this tweet was really saying was that there is no "legal entity" named Reebok CrossFit. The problem is that a "legal entity" is being confused with a trademark or service mark. A legal entity, such as a corporation or limited liability company, is capable of suing or being sued; just like an individual.
On the other hand, a trademark or service mark is a source identifier of goods or services; a brand. A mark or brand cannot sue or be sued. An entity can sue or be sued because of a brand; for example, trademark infringement.
Sometimes the name of the company and the name of the mark are identical and sometimes they are different. For example, a company called ABC, Inc. may sell its whey protein supplement using the trademark "Pinnacle Whey." Or the owners of the company may have named the company Pinnacle Whey, LLC, which sells its whey protein product under the same name. In my copyright, trademark and licensing agreement practice, clients commonly go into the trademark process confused by this. And I even see lawyers who don't practice trademark law confuse these concepts.
Reebok CrossFit serves as both a trademark and service mark
Reebok CrossFit functions as both a service mark (competition).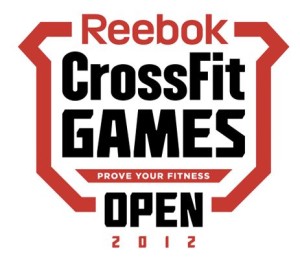 and trademark (athletic apparel).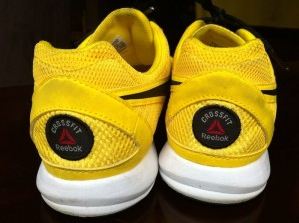 Reebok CrossFit functions as and is the prominent feature of the service mark for training facilities.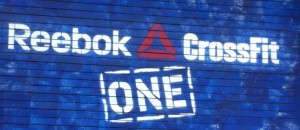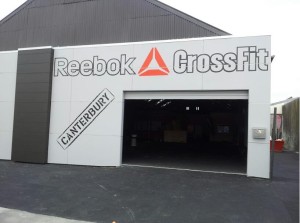 Even though "Reebok CrossFit" is not registered with the United States Patent and Trademark Office doesn't mean it fails to function as a trademark or service mark. Rights vest when a mark is used in commerce rather than the registration date.

Push Press Labs Dispute

Why was CrossFit HQ upset with Reebok? As mentioned it appears to be over Push Press Labs. Although I haven't personally read the licensing agreement, there is little doubt that Reebok has permission to use the mark and sublicense it. Push Press Labs claims to be the preferred provider of CrossFit Reebok boxes. This raises concerns of association or sponsorship meaning that the public may believe that Reebok or CrossFit is associated with or endorses Push Press Labs. This exposes both companies to potential liability if Push Press Labs causes harm. If this is not true, Push Press Labs faces major issues under the Lanham Act for unfair competition and false advertising. But Reebok likely gave Push Press Labs permission to make this claim, and use of the mark in advertising its services to potential customers. CrossFit appears to have had an issue with Reebok doing so. Whatever the reason for the dispute, it appears to be resolved. But again the "Twit-fit" highlights the confusion people often make between the name of an organization (entity) and a trademark or service mark.

You can follow any responses to this entry through the RSS 2.0 feed.